Our family tradition
My family, Vallabhassery, is one of Kerala's well-known aristocratic Ayurveda families, who gained knowledge of Ayurveda about two centuries ago. They were also respected for their practice of Kerala's martial arts such as 'Kalari' and 'Kalari marma chikilsa' (treatment of vital points of the body). My grandfather was a well known physician and my father a famous Ayurvedic doctor known across India.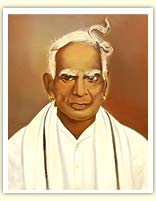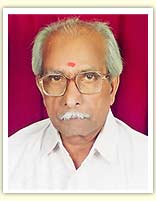 My strong belief in Lord Shiva and my dedication towards Ayurveda were gave me the trust and strength to build up this cozy home-stay in my tropical garden. Me and my wonderful team, who are all close friends of my family, treat each individual guest with personalized care. Now I have patients from all over the world, coming to have a traditional Panchakarma – a strong Ayurvedic detoxification – which takes 3 to 8 weeks for a full course. My experience to work with people from Europe and the United States in the last 10 years, give me the capacity to understand the health problems and mental challenges, which my patients are facing in the West. I truly believe that you can only cure someone, if your healing becomes an act of love. I see myself and my work as part of something bigger; it is God that gives me the privilege to be a successful doctor. Me and my staff are putting our hearts into every part of our work, whatsoever small, from preparing an individual Ayurvedic diet for each guest freshly every day, making traditional medicine in our center up to the Ayurvedic treatments we are providing. In a world where living a healthy and fulfilled life is ever more complex, Ayurveda offers a method of purifying a person from the toxins accumulated with regard to both the body and mind. With Gowrisankara House of Ayurveda I ensure a peaceful place, where I use all my heart and knowledge to make my patients become healthy and happy.